Poste-Monstre-Trésor
Deep into the Depths, where the Beast lies, a Ship has sunk. In its heart lies the Treasure. Today, an adventurer is going to retrieve the Treasure - or perish.
Poste-Monstre-Trésor lets you write a postcard in which you freely describe a world and a character to your Player. On its face, the postcard holds a short pre-written adventure with branching choices and attribute checks. As your postcard is routed to its destination, the postal service will mark the card and thus "roll the dice", deciding on the character's attributes and the course of action.
---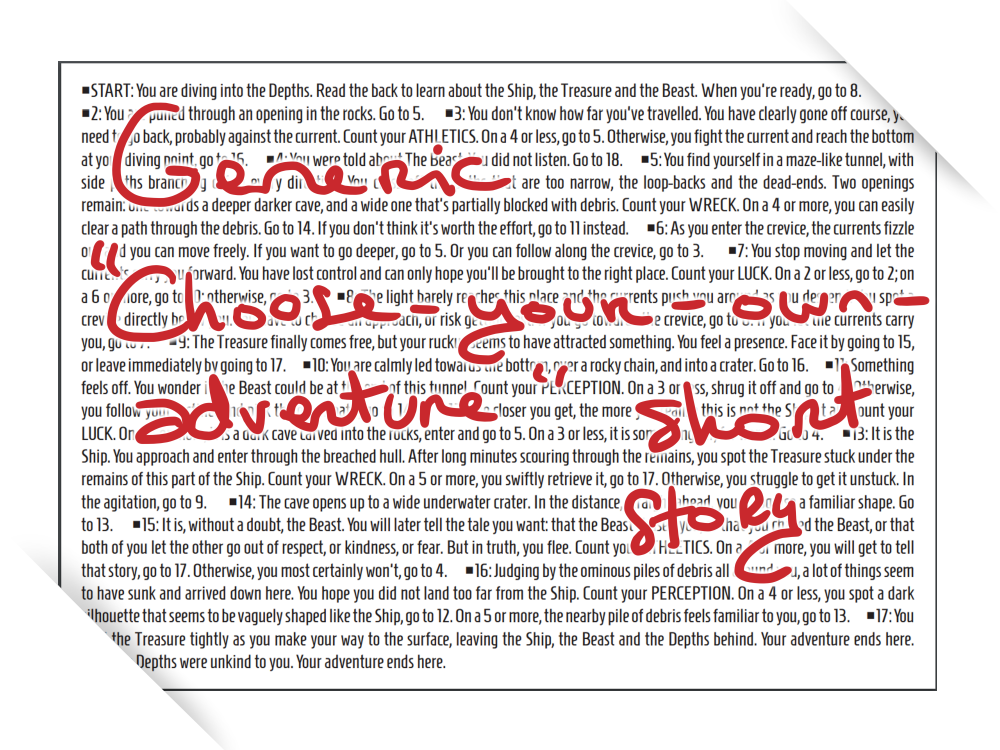 ---
Find examples and suggestions on how to write a character that'll work with this system, in the Writer's Guide.
The templates.zip archive contains a printable template, along with various source files (.afpub, .psd and .svg) to help you make your own template.
Note: The game was initially designed for and tested through the mainland France postal services. Make sure you're familiar with how postcards are sent and received for you and the person you want to play with, and that you're using a postcard template that matches your needs. If your postal markings aren't reliable or readily usable, invent ways to replace them: a random number generator seeded with the date of delivery, actual dice mailed alongside the card...
---
A game by Diane Landais (@ker0chanFR) and Simon Bachelier (@blackcorn666)
Made for Wish You Were Here: A Postcard Jam https://itch.io/jam/wish-you-were-here
Thank you to Adriel, Gaeel, LtEmi, Rubix and Tristan for playtesting and allowing us to share their results.